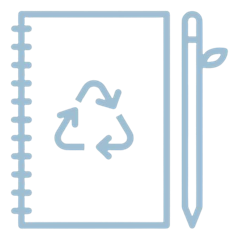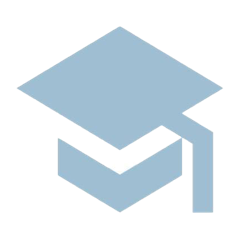 5 Reasons Why 1000's Of Kids Learn to Write with these Revolutionary Reusable Copybooks with Magic Ink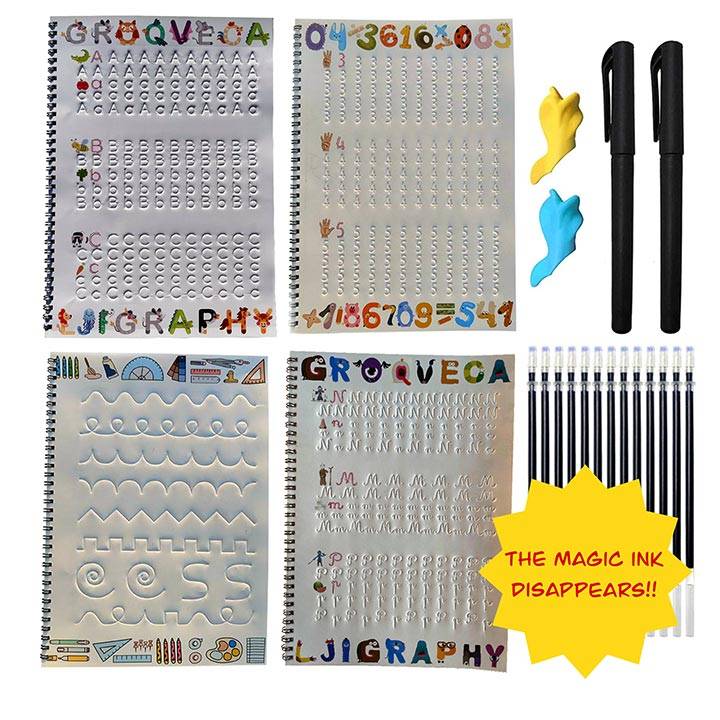 1. The Ultimate Money Saver
Stop spending on consumable copybook materials. With Groove Calligraphy, your kid will enjoy writing while everything is 100% Reusable!

And you will definitely Save Big!
Say bye to Single-Use, help protect the environment!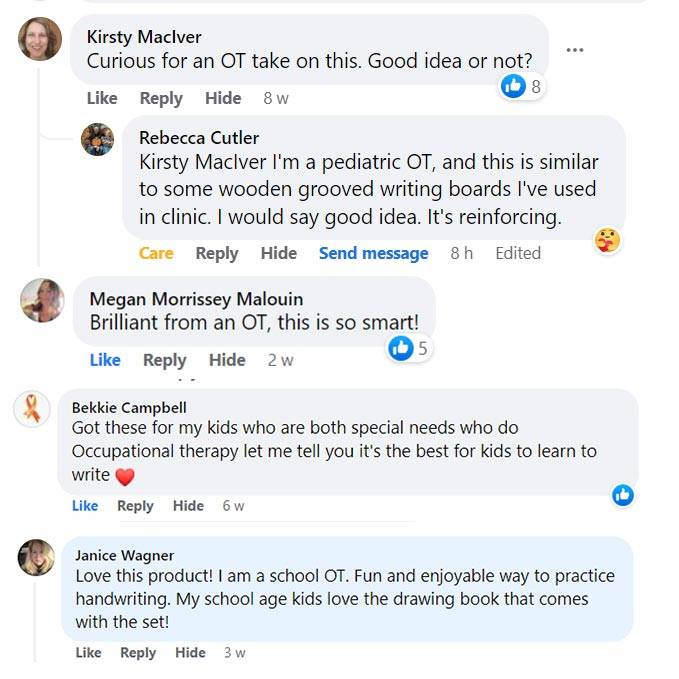 2. Recommended by Pediatric OTs, Speech Therapists, Teachers and many many Parents
Groove Calligraphy welcomes a suite of psychologically and scientifically based concepts in your beloved's early childhood education, proposing a new and innovative way of developing their cognitive ability to letter trace, write, practice handwriting and express themselves through penmanship.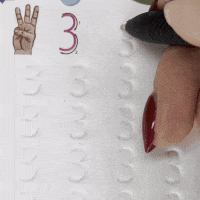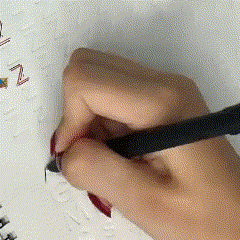 3. Grooves + Magic Ink = Learn to Write via Play!
The Magic Ink disappears in just a few minutes!

Learn the Alphabet, Cursive, Numbers and other activities!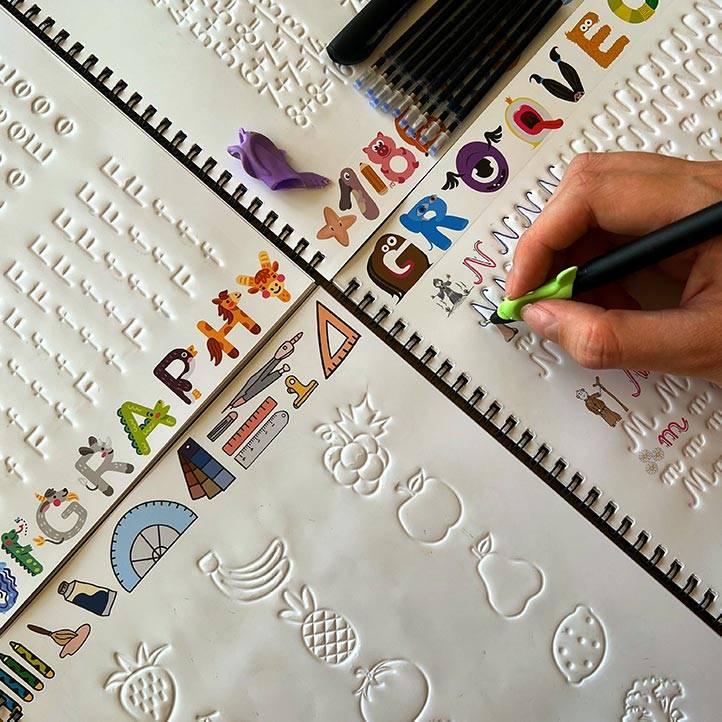 4. Say bye to the Stress that your beloved won't like writing
Of paramount importance is the issue of confidence. If young children learn to write & Maths in a fun, creative, and robust way, the hope is that these will support happy, secure learners who, in the future, won't see these subjects as a hurdle to overcome, or just another school exam they have to prepare to.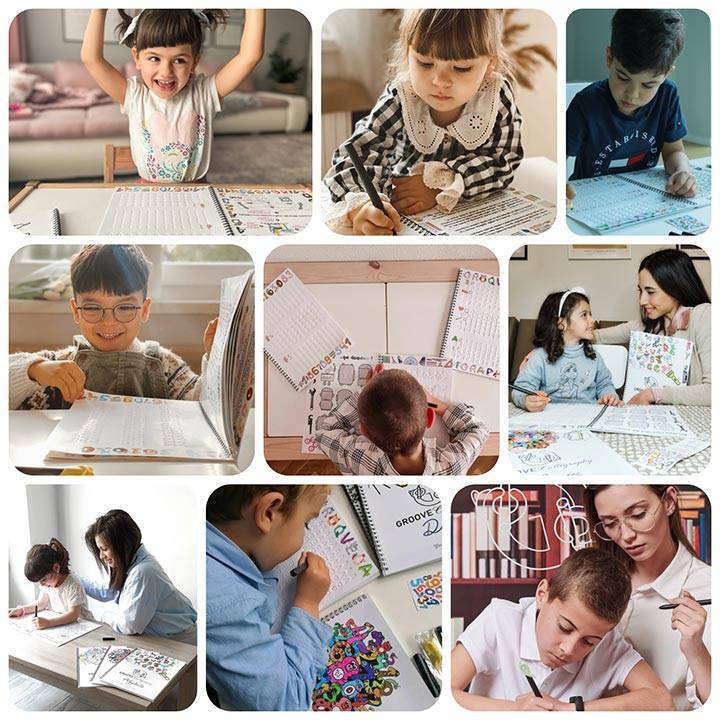 5. Over 200.000 Happy Kids & Parents
Groove Calligraphy has hundreds and hundreds of 5 star Reviews and over 200.000 Happy Kids as part of their Smart Club Army.
Get 40% off during their Back-to-School Sale today!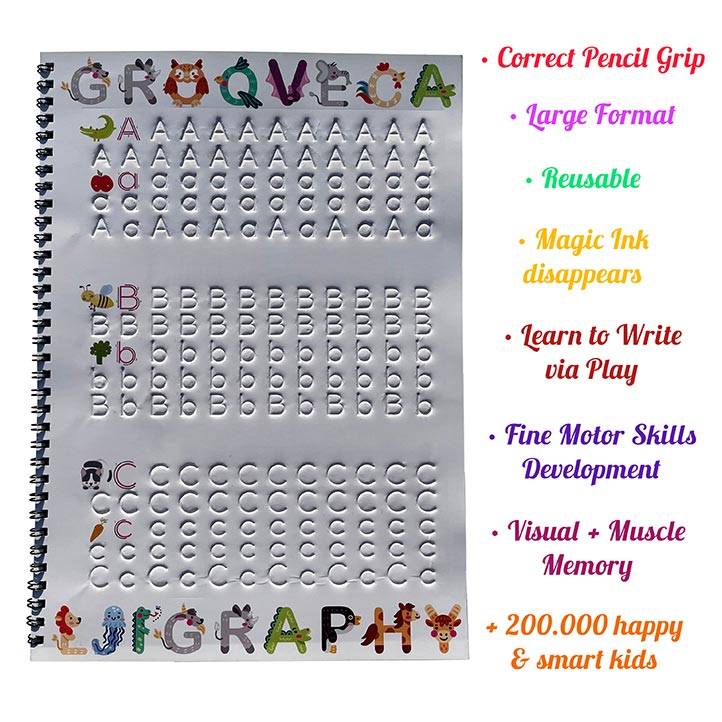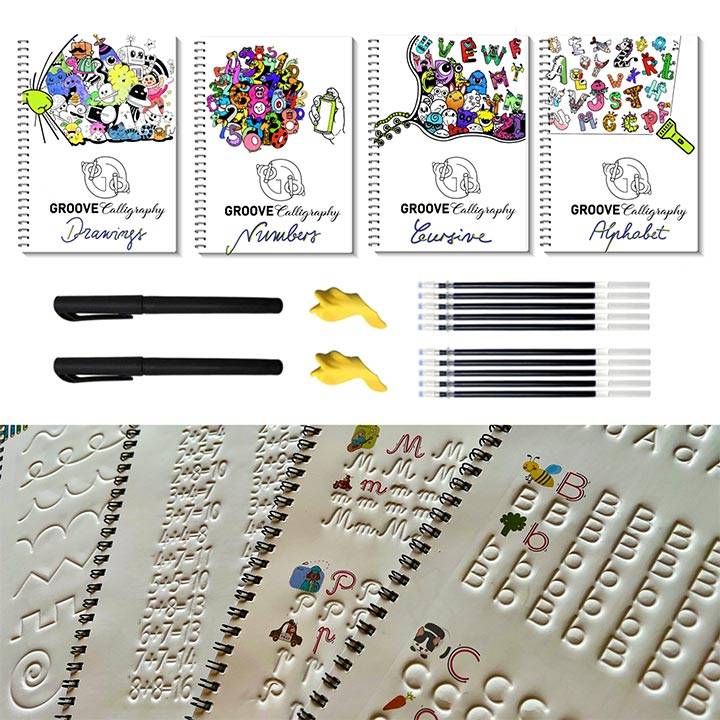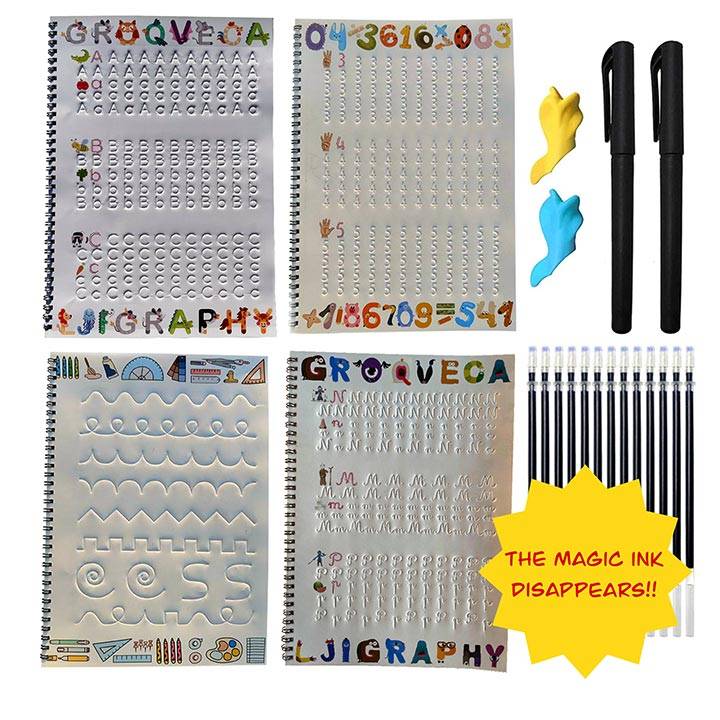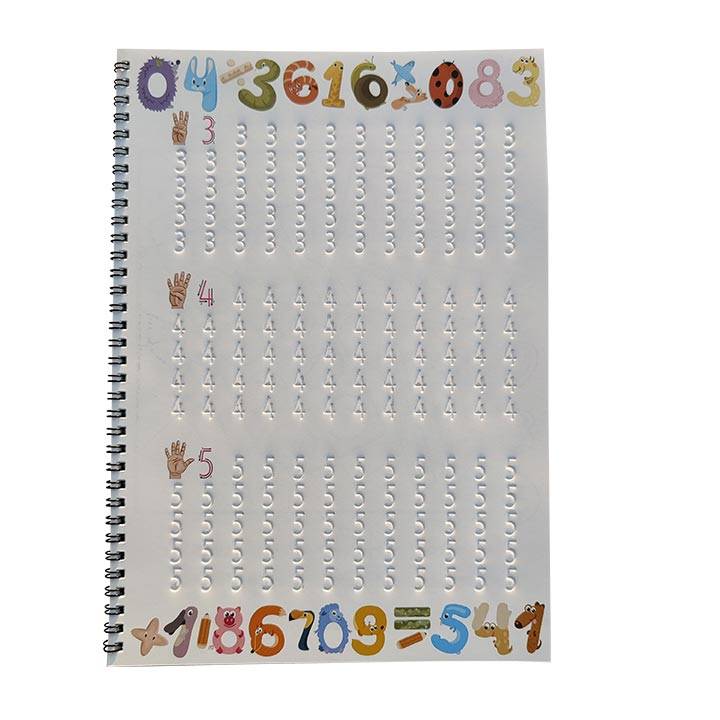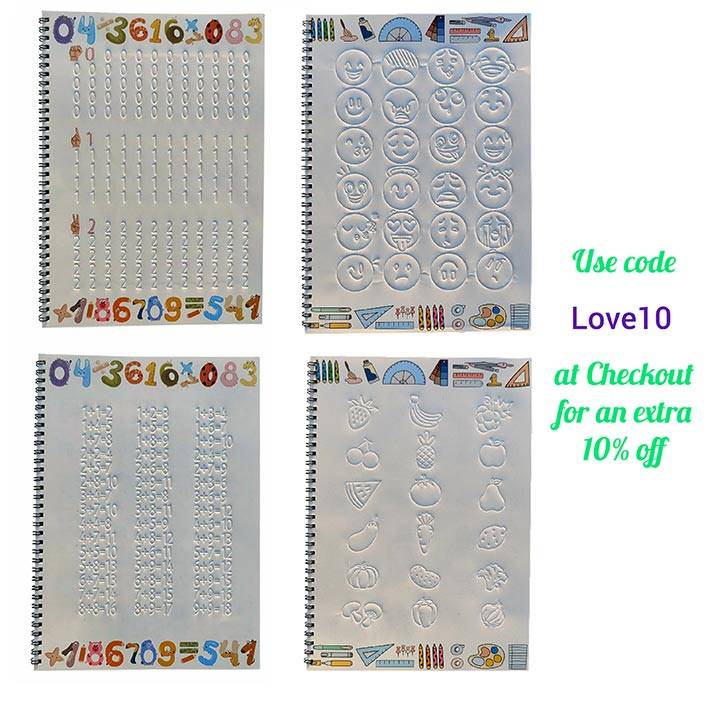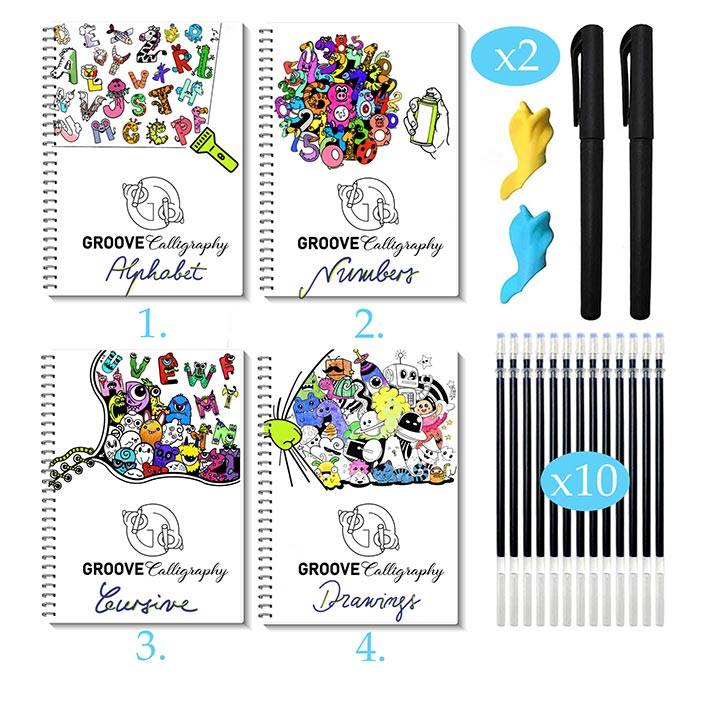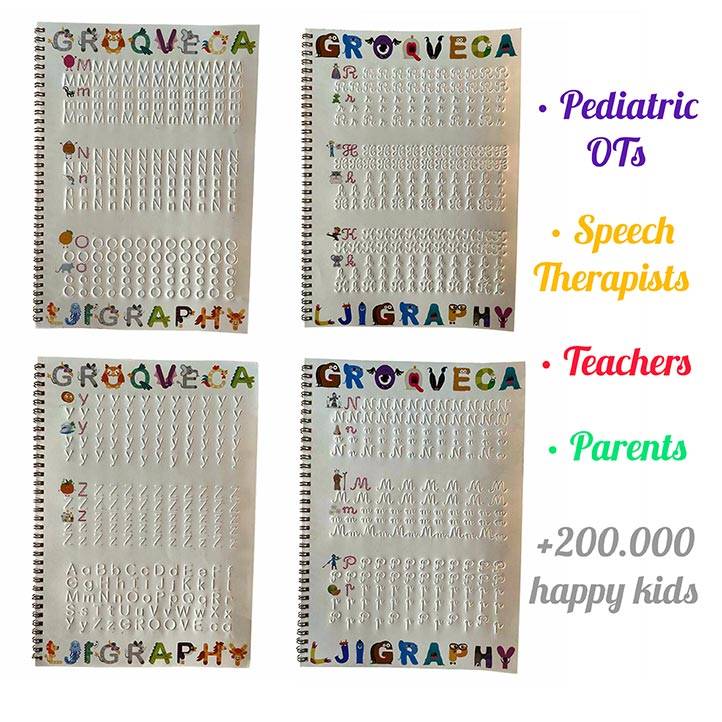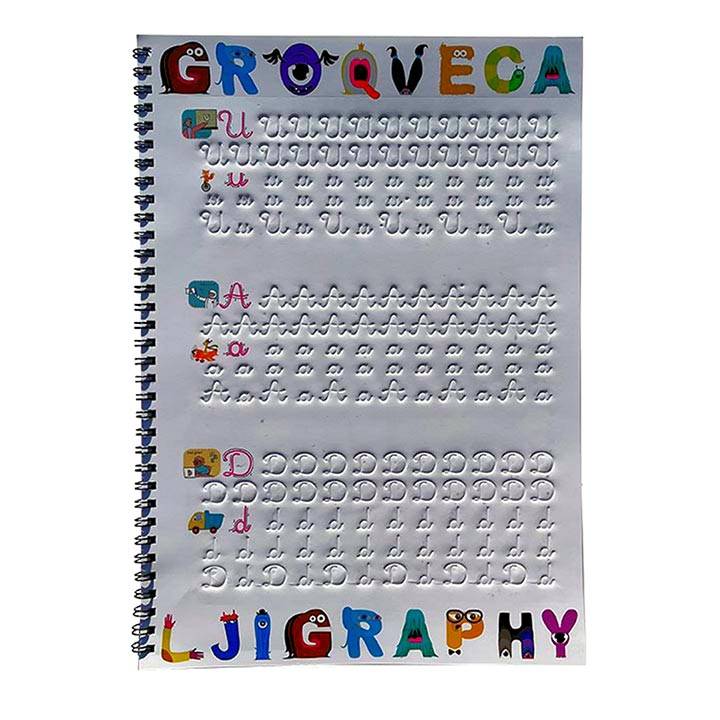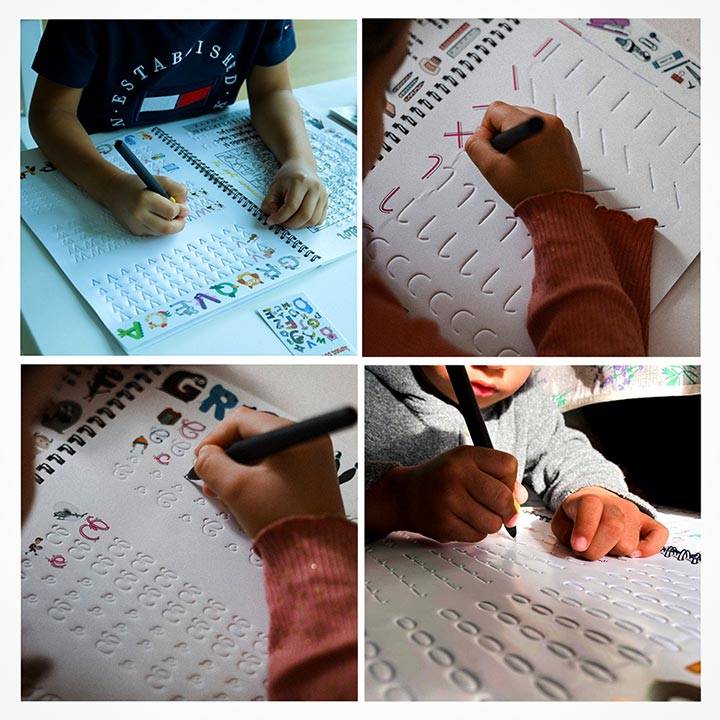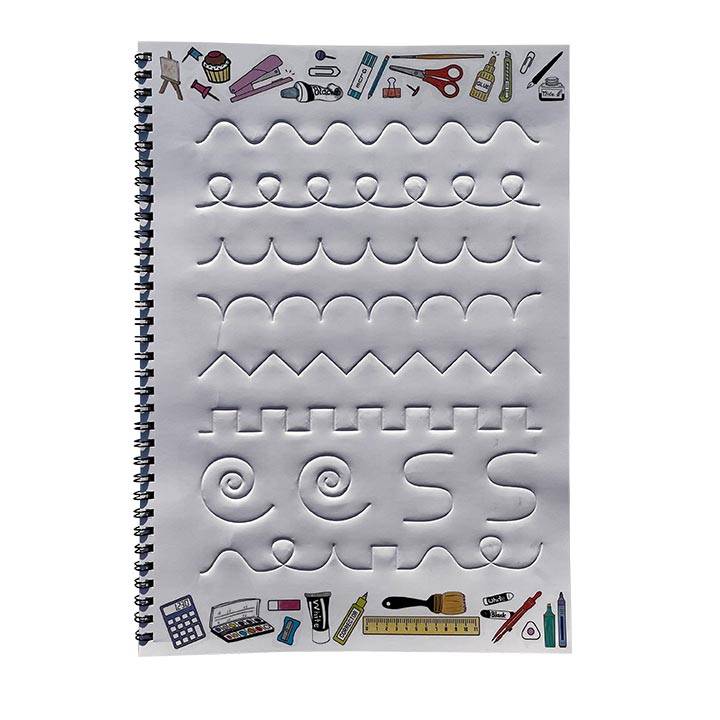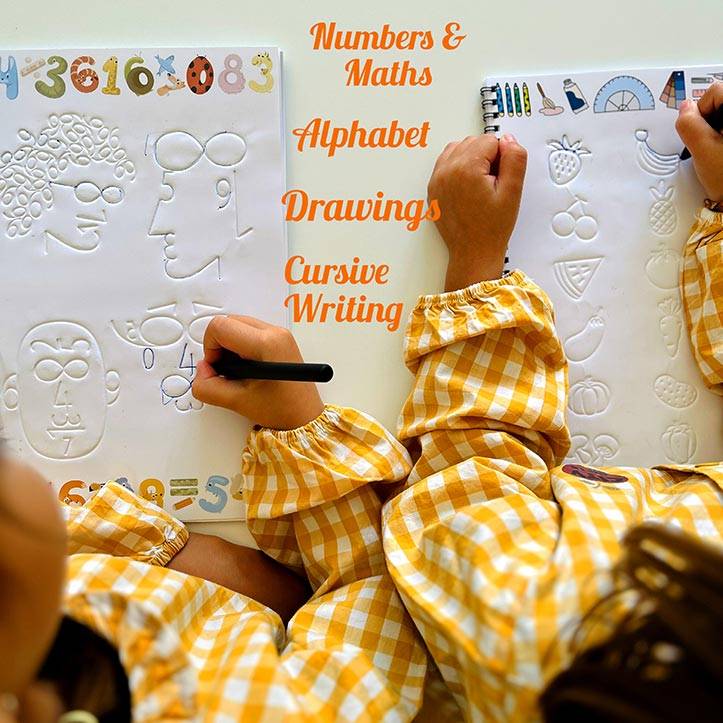 Groove Calligraphy® 2.0
The #1 Reusable Copybooks with Premium Grooves & Magic Ink
FREE: 1 x Disappearing Ink Pen

FREE: 1 x Finger Posture Corrector

1 x GC Set (4 large size books): Script Alphabet, Numbers & Arithmetics, Cursive & Drawings

1 extra Magic Pen + 5 Refills, FREE! Don't miss!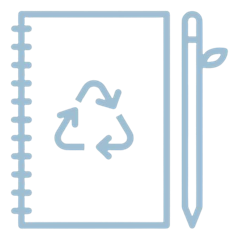 Whatever we sow in our subconscious and nurture through Repetition & Emotions will one day become reality. Give us 28 Days and your kid will write WOW!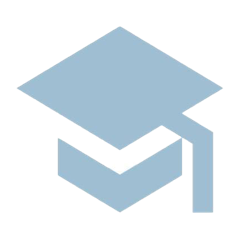 Next-Gen Education & Technology. A Complete & Efficient package for exceptional calligraphy!


We guarantee you won't find any other reusable copybooks more qualitative or effective than ours. In fact, notebook size there are none on the market!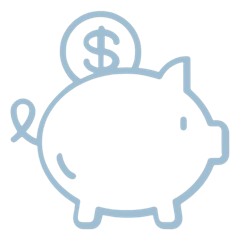 Say bye to extra expenses. Your child will enjoy them for a long time and you will save good money!
WOW!! Our new campaign "Learn to Write in 28 Days"


Eco-friendly: Say bye to Single-Use, help protect the environment!


Innovative: Learn to Write with both hands!


Fun: A plethora of games to keep your kid away from gadgets


Cursive: Let's bring back Cursive Writing!!