What payment methods do you accept?
We accept all major payment methods: card, PayPal, Amazon Pay etc.
Where do I put in my coupon code?
At Check-Out, just before the payment method section.
Why can't I successfully apply the coupon code to my order?
There are few reasons why a coupon code cannot be applied to an order:
• The code is no longer valid. Most of our codes have an expiration date. So if your code is not working, it's possible that it's already past the expiry date.
• The code has already been used. Most of our coupon codes are single use. If you have already used a coupon code in the past, you will likely not be able to use it again for a second purchase.
• Your code didn't meet the minimum order requirement. Some of our codes have a minimum order requirement.
• The item you're purchasing is already discounted. Most of our codes only apply to regular-priced items.
• The item you're purchasing is a limited edition item.


If you encounter problems getting your coupon code to work, please reach out to our Customer Success team via our and we'll do our best to help you.
Can I use more than one coupon codes per order?
Unfortunately, only one coupon code can be used per order on our website.
What if I placed my order and forgot about the coupon code?
No worries! Just send your coupon code to our Customer Success team via our Contact Us page and we'd be happy to honor the discount for you.
Yes, all taxes are included.
Can I cancel my order or make changes to my order/shipping information after ordering?
Our fulfillment team tries to process orders as quickly as possible. In most cases, we can no longer make changes or cancel an order after it has been placed. However, if your order requires changing and you catch us before your order is shipped, our Customer Success team may still be able to cancel/change it for you. Please contact them via our Contact Us page.
How do I know if my order went through successfully?
Once you've placed your order, you will receive an order confirmation email containing your order number. If you still can't find your order number, please feel free to reach out to our Customer Success team via our Contact Us page.
Where is my order and how can I track it?
The easiest and fastest way to locate your package is to use the tracking link or number sent to you after your purchase. You could opt to be notified whenever there's a new update by inputting your email address or mobile number to the designated field on the tracking link.


If you wish to get more information regarding the delivery status of your order, we recommend reaching out to the shipping carrier directly. They have access to the delivery status of your order so they could assist you better. Please use the tracking number associated to your order when inquiring about your package.


It rarely happens, but if the courier couldn't assist you, please don't hesitate to get in touch with our Customer Success team via our Contact Us page so they could help you with your concern.
My package is missing, what do I do?
While we're not responsible for lost/stolen packages once the courier marks them as delivered, we'd be happy to help you locate your missing order. Please follow the steps below:


• Check with your family or neighbors as it's possible that one of them received the package on your behalf.
• Check exterior doors or other places where the courier may have left your package (e.g. behind a plant). There's a possibility that the courier left the package out of plain sight to ensure its safety (especially since these parcels do not require a signature).
• If the package isn't with your family or neighbors, please contact the courier and inquire about your package using the tracking number you received from our shipping confirmation email. It's possible that the package is still with them and they just mistakenly scanned it as "Delivered".
• If you still can't locate the package after this, please let our Customer Success team know that your order is missing and share your order number with them. You may reach our Customer Success team via our Contact Us page.
Why was my order returned back to the sender?
Below are the common reasons why packages get sent back to us:


• The address on file is incorrect. To ensure the smooth delivery of your package, please double check your shipping address before placing your order.
• The recipient isn't available to accept the delivery.
• The recipient or a family member refused to accept the delivery.


If the courier wasn't able to successfully deliver the package, they'll hold on to it in a nearby distribution center. If the retaining period is exceeded and the package remains unclaimed, it gets returned to the sender.


If your package has been returned to us, we'd be happy to reship. Simply send your updated shipping address and order number to our Customer Success team via our Contact Us page. We can also provide a refund (less shipping and handling charges).
Help, something is missing from my order!
Our fulfillment team has rigorous measures to ensure that everything is shipped to you. In the rare event that something does go wrong, please reach out to our Customer Success team via our Contact Us page. Let us know what happened and share your order number so we can pull up your order details. We'd be happy to reship the missing item to you.
What is your policy on delayed deliveries?
While we can give you an estimate on when you are likely to receive your order, we can't guarantee the delivery date/time. In most cases, packages would arrive within the shipping time frame. However, there are times that our partner couriers may face circumstances outside their control which could cause delivery delays.


In cases like this, we recommend reaching out to the courier directly as they can provide you with more information regarding the cause of the delay and new delivery time. Please use your tracking number to inquire about your package. You may also reach out to our Customer Success team via our Contact Us page and we'll do our best to assist you.
Can I buy the set in another language?
Please bear in mind that we only sell our copybooks in the language of the corresponding country of delivery (e.g. for France we only sell the french edition, for Italy we only sell the italian edition etc.)
Become an affiliate or a Groove Calligraphy Influencer
I would love to become a Groove Calligraphy Affiliate
We appreciate your interest in becoming an affiliate. To learn more about the program, please have a look at our Become an Affiliate Page
I would love to become a Groove Calligraphy Influencer
We're thrilled to hear that you want to share Groove Calligraphy with your audience. Please send us a message via our Contact Us page so we can sign you up.
How long does it take to process the order?
Our fulfillment team tries to process orders as quickly as they can. On average, they process/ship orders within 1 to 2 business days.
Is Shipping FREE? How long does delivery take?
Yes, Shipping is FREE! We offer free standard shipping to customers within the USA and Europe.

Once shipped, your order should arrive within 2 to 6 business days.


However, for PO boxes and military addresses, delivery could take 4 to 45 business days.
Do you cover taxes/custom fees?
About Us - Groove Calligraphy
We come from all over: Pensylvannia - US, Germany, France, Spain, UK, everywhere.
How long until the GC Ink disappears?
The magical Groove Calligraphy Ink is gone after 5-10 minutes. Try it out!
How many Copybooks does the GC Set contain?
Our bespoke Groove Calligraphy Set contains 4 Coppybooks, as follows:


• Alphabet Script
• Numbers & Arithmetics
• Cursive Handwritting
• Drawings & Games
All GC Copybooks contain auxiliary exercises to enhance and facilitate an efficient and robust development of writing.
What's the age group for the Groove Calligraphy Copybooks?
We recommend the GC Copybooks to children anywhere from 3 to 8 years old.

However, since we are collaborating with numerous primary schools and centers for children on the autistic spectrum, we are seeing visible improvements in handwriting even for kids aged 9-11.
Are the GC Copybooks suitable for children on the autistic spectrum? *IMPORTANT*
Humbled, but grateful, we say that our Groove Calligraphy Copybooks have changed the lives of many children on the autism spectrum. We have countless testimonials from our parents and tutors saying that our bespoke grooves help children comprehend and memorise letters, numbers more thoroughly and develop the early steps of their writing journey.
Can our GC Copybooks be used by lefties? *IMPORTANT*
Absolutely, we have designed our Copybooks to be suitable for lefties, as they are for righties.
Will GC Copybooks help my kid learn to write with both hands? *IMPORTANT*
Are you ready for the challenge? We are!!
Should I use the Copybooks with a different pen?
The basic idea of GrooveCalligraphy Copybooks is repetition. And the solution we have developed lies precisely in the idea of iteration and reiteration.


So, to get the ideal performance, we recommend to use GrooveCalligraphy manuals exclusively with the pen provided by us.
How can I make sure my toddler is safe using the pens?
The pens contain parts, like the refill cap, which can be a choking hazard for young children. To avoid such situations, supervise your little ones while they play with them.
The dyes used in disappearing ink are non-toxic, nonetheless, keep the ink away from eyes and mouth. Rinse ink off skin with water.
According to a publication by the World Health Organization (WHO), "ball-point pens, felt-tip pens, and fountain pens contain so little ink that there is not enough to cause poisoning if it is sucked from a pen. Some inks may cause soreness in the mouth. Large amounts of ink swallowed from a bottle could be an irritant, but serious poisoning has not been reported."
The WHO suggests drinking water if you've swallowed ink and indicates that there's no need to do anything else.
What do psychologists say? *IMPORTANT*
The cornerstone of communication remains anchored in our alphabet - the ultimate confluence of concept, sound and image in a systematic code. Children's journey into the world of writing is a vital aspect of self-expression. And Groove Calligraphy has succeeded in finding the ideal formula to interweave children's visual and kinesthetic perception.


The concept of "grooves" directly addresses the EYE + HAND paradigm, which is defining in our children's life. Anything that a child visualises wants to grasp, and these grooves are exactly what they need to learn to write without much guidance.
Feel free to browse through the hundreds and hundreds of reviews on our Product Page.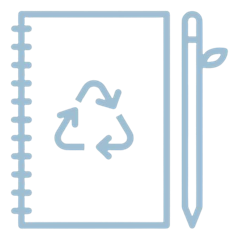 Whatever we sow in our subconscious and nurture through REPETITION & EMOTIONS will one day become reality. Give us 28 Days and your kid will write WOW!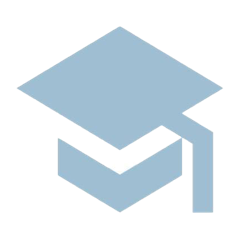 Next-Gen Education & Technology. A COMPLETE and EFFICIENT package for exceptional calligraphy!


We guarantee that you won't find any other reusable copybooks more qualitative or effective than Groove Calligraphy. In fact, in A4 format there are none on the market!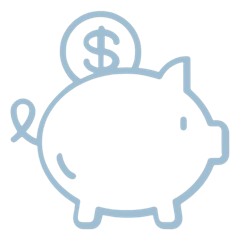 Say bye to extra expenses. Your child will enjoy them for a long time and you will save good money!