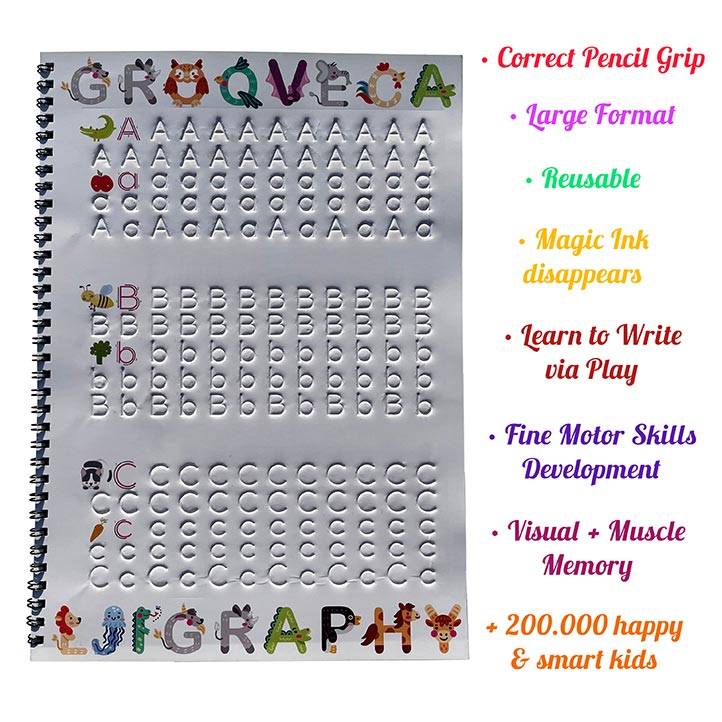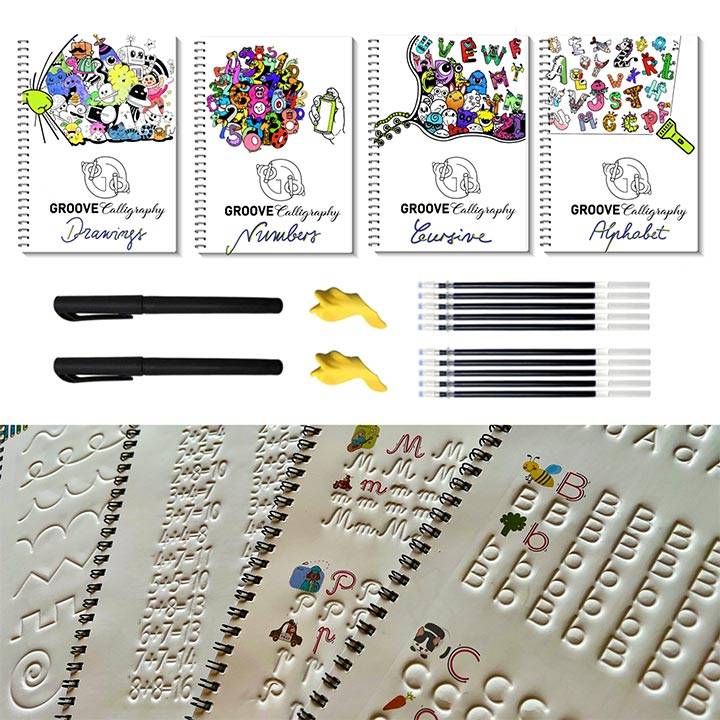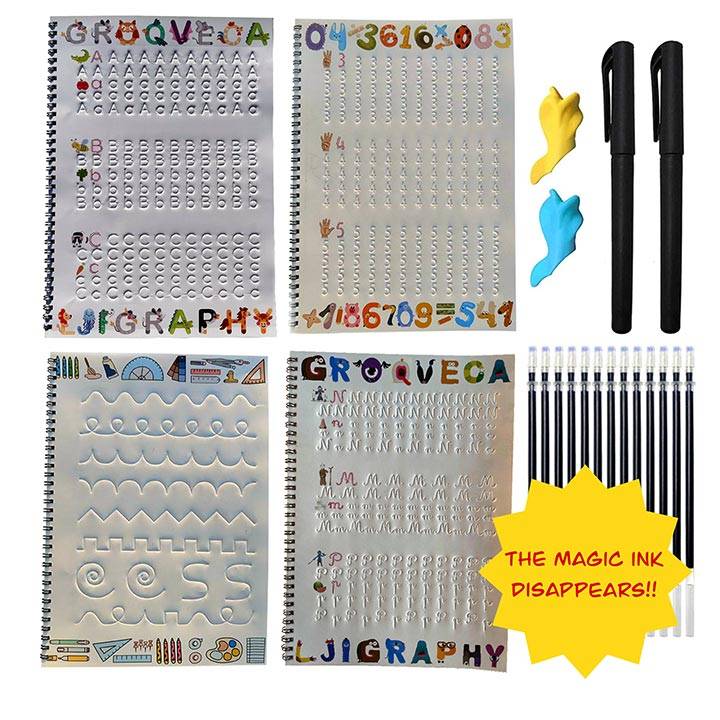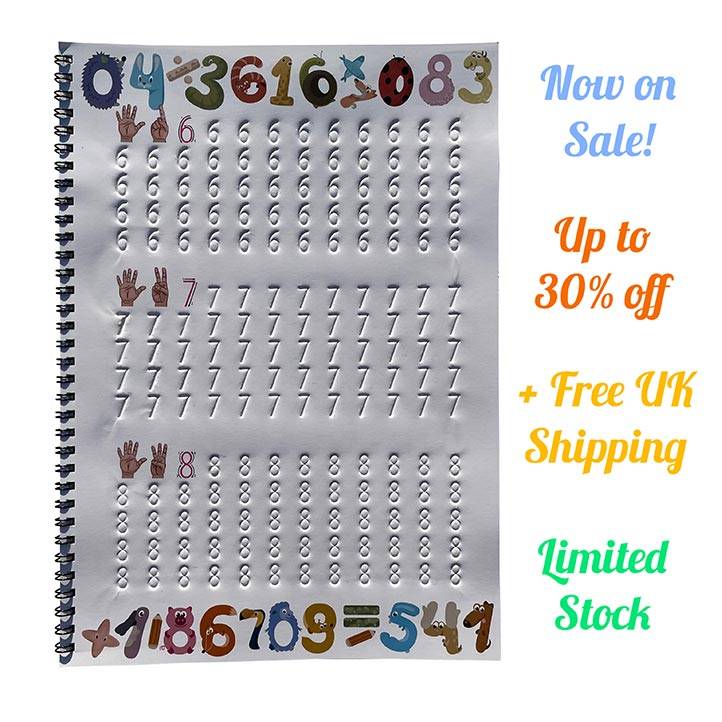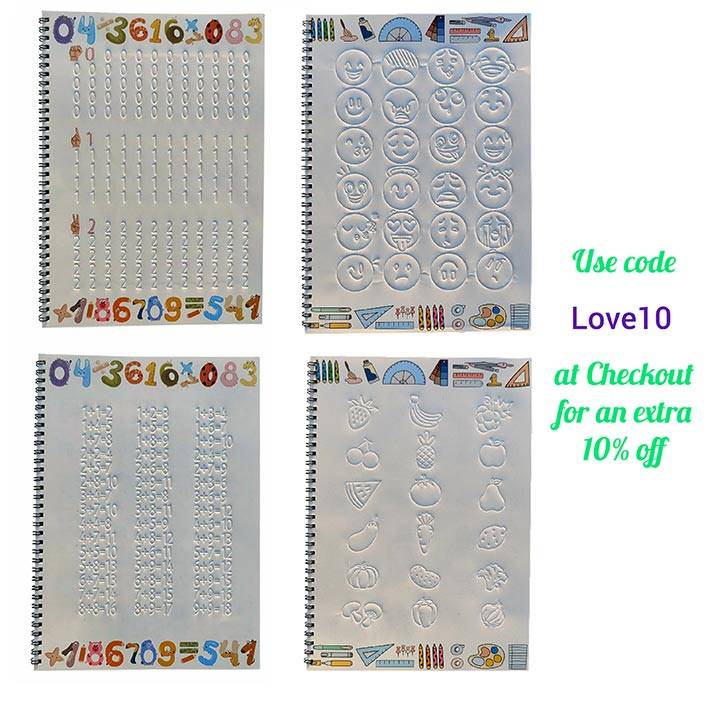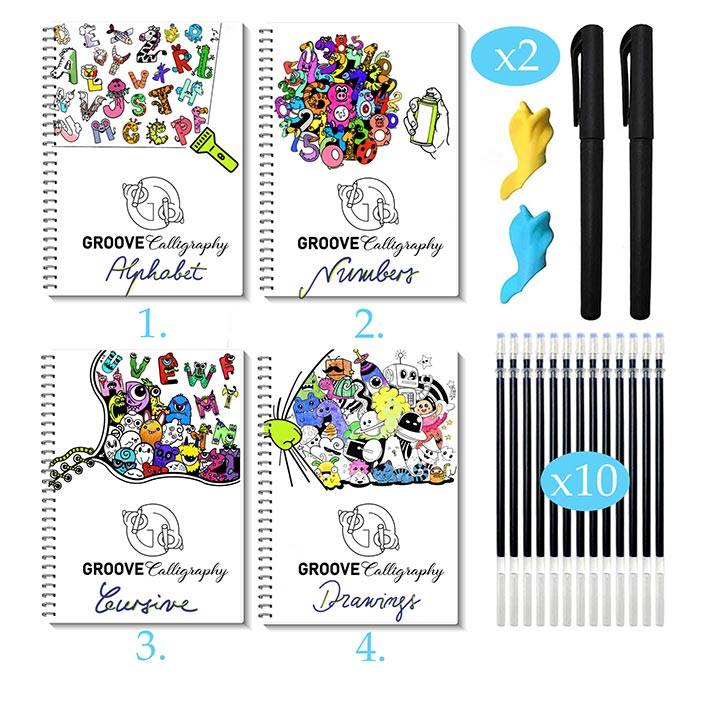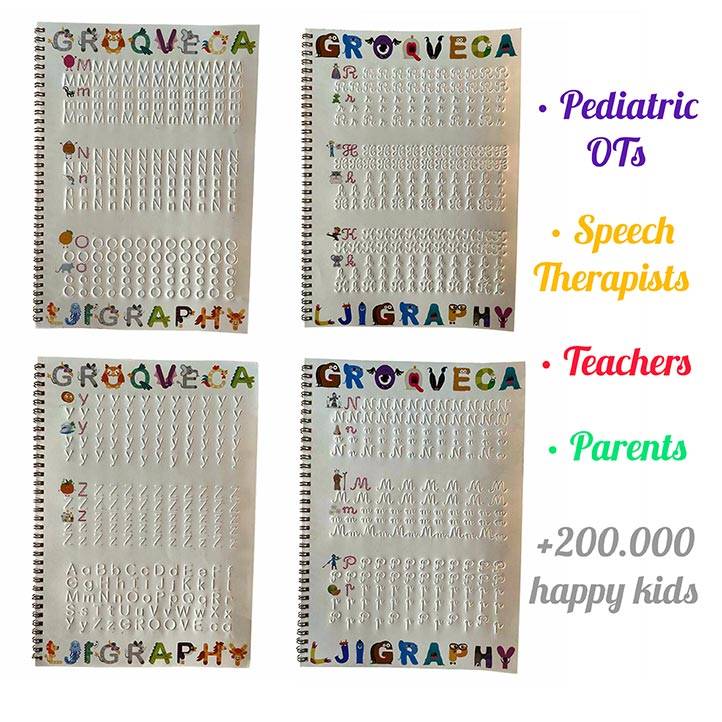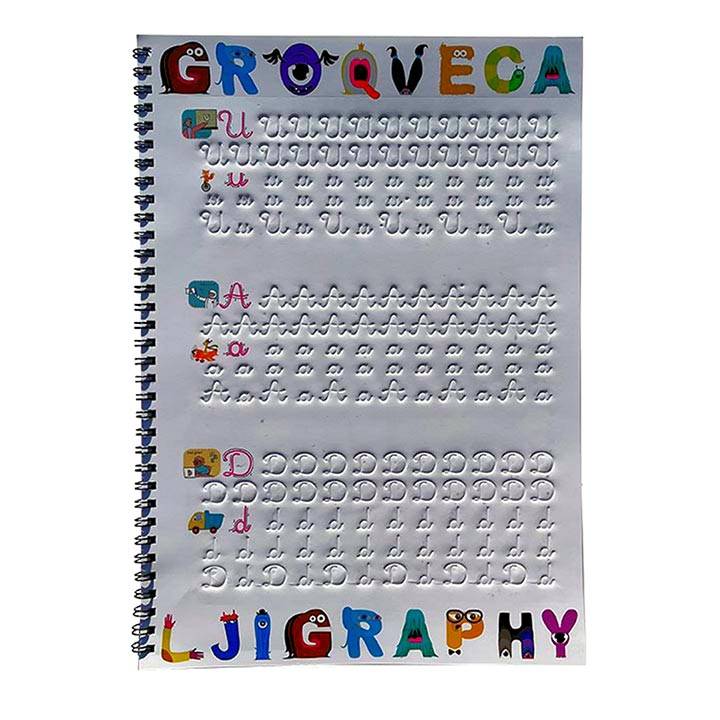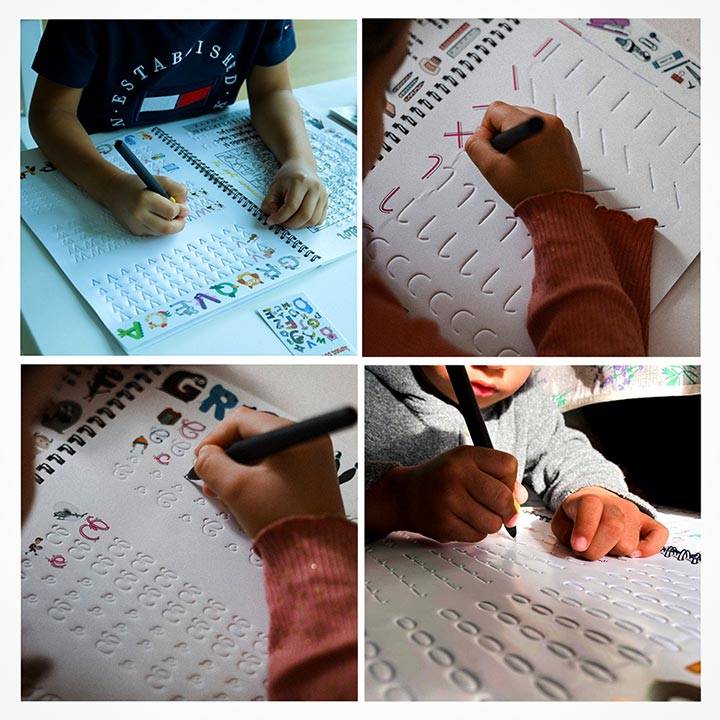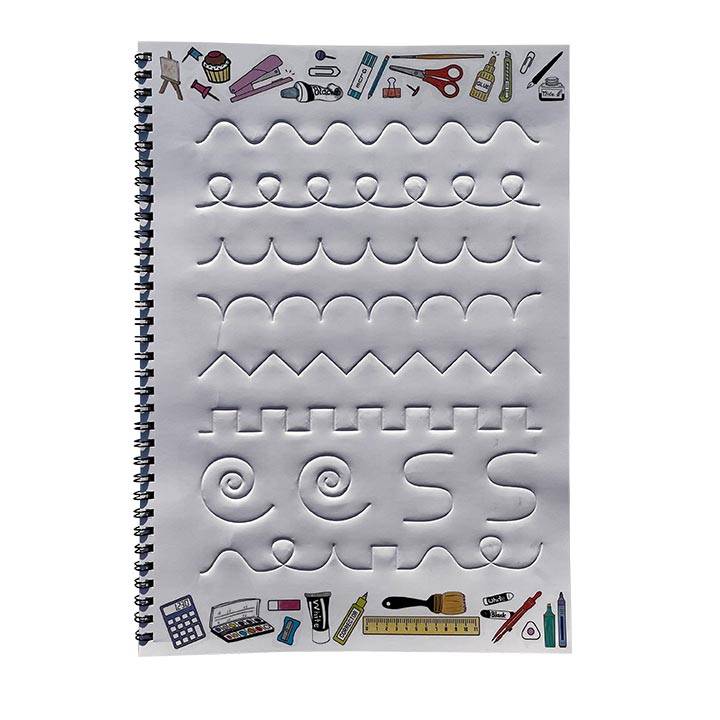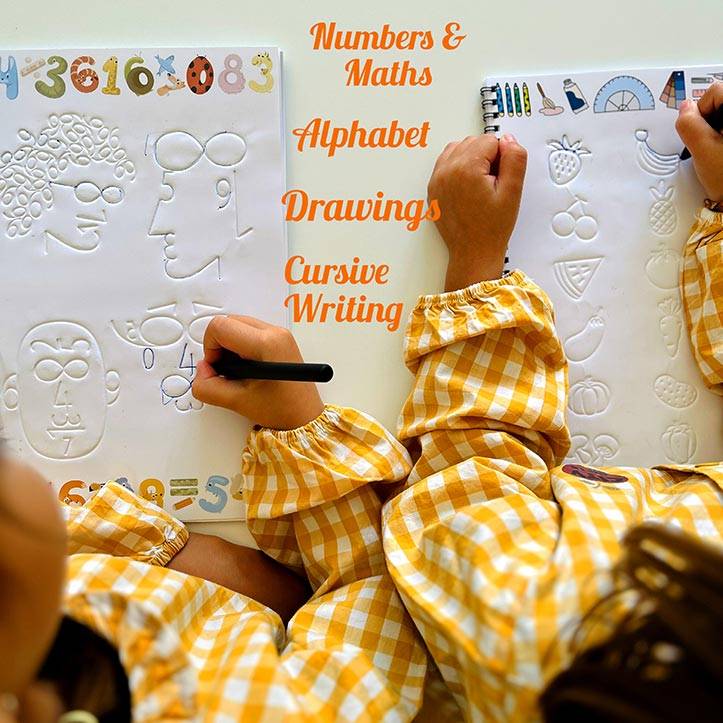 Back-to-School Sale - Last Call
Buy 2 Get 3! + Free Express Shipping

❣️Order today and we'll send you more Magic Ink Refills, for Free!
• with 1 set --> 5 extra magic ink refills, worth £14.00, Free!

• with 2 sets -> 10 extra magic ink refills, worth £28.00, Free!
• with 3 sets -> 15 extra magic ink refills, worth £42.00, Free!
Say bye to Bad Handwriting, Dysgraphia & other writing / learning difficulties

... or simply learn to write from scratch!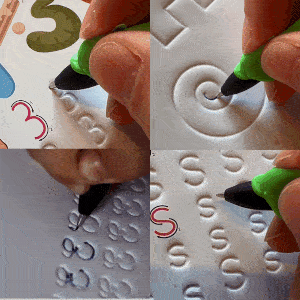 ⭐⭐⭐⭐⭐ Recommended by Pediatric OTs, Speech Therapists, Teachers, Parents and over +200.000 happy kids!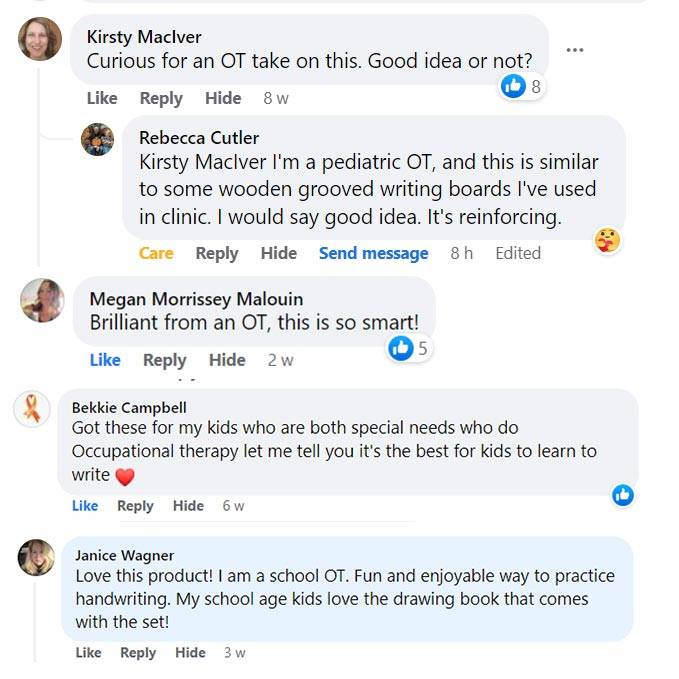 Magical: Our Groove Calligraphy Ink disappears in just a few minutes!


Educational: Learn the Alphabet, Cursive, Numbers and other activities!


Reusable: Say bye to Single-Use, help protect the environment!


Money Saver: Stop spending on consumable copybook materials


Fun: A plethora of games to keep your kid away from gadgets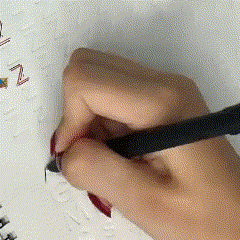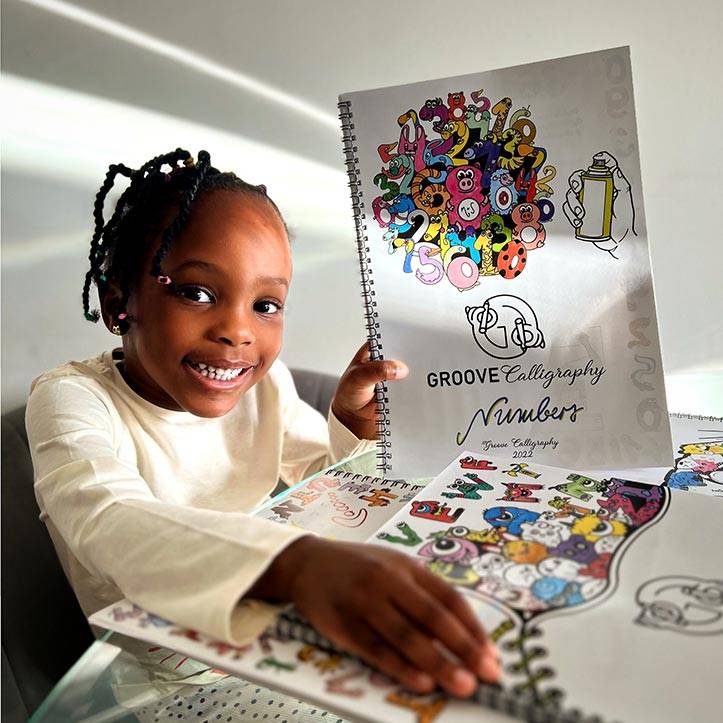 Our revolutionary bestseller set of Reusable Copybooks with Grooves & Magic Ink welcomes a suite of psychologically and scientifically based concepts in your beloved's early childhood education, proposing a new and innovative way of developing their cognitive ability to letter trace, write, practice handwriting and express themselves through penmanship.

Children's journey into the world of writing is a vital aspect of self-expression. And our team has succeeded in finding the ideal formula to bridge children's visual perception (visual memory) and kinesthetic perception (muscular memory), all in an aura of play & magic.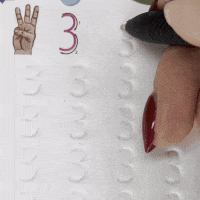 Of paramount importance is the issue of confidence. If young children learn English & Maths in a fun, creative, and robust way, the hope is that these will support happy, secure learners who, in the future, won't see these subjects as a hurdle to overcome, or just another school exam they have to prepare to.

And last but not least, let's bring Cursive back! We have over +200.000 kids (3-9 years old) who joined our Groove Calligraphy Smart Club!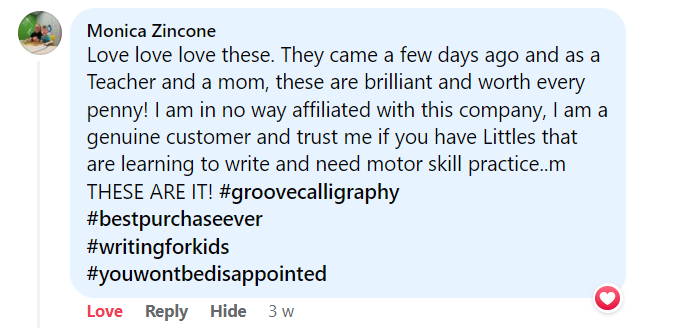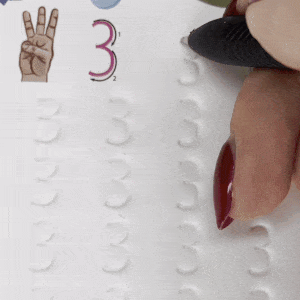 If your little one is holding the pencil/pen in any of the following ways, the writing posture must be corrected!!

The amazing Groove Calligraphy Finger Posture Corrector will significantly improve your child's pencil grip from the first use.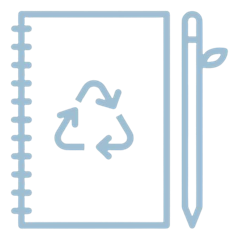 Whatever we sow in our subconscious and nurture through Repetition & Emotions will one day become reality. Give us 28 Days and your kid will write WOW!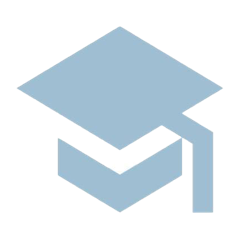 Next-Gen Education & Technology. A Complete & Efficient package for exceptional calligraphy!


We guarantee you won't find any other reusable copybooks more qualitative or effective than ours. In fact, notebook size there are none on the market!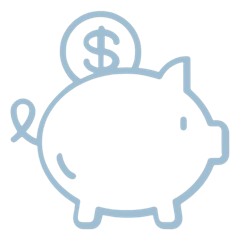 Say bye to extra expenses. Your child will enjoy them for a long time and you will save good money!
How long does it take for the Groove Calligraphy™ Pen to disappear?
Our magical ink disappears after it dries, in just 5-10 minutes!
How many copybooks are in the Groova Calligraphy Set?
Our GC Set consists of 4 bespoke reusable copybooks, as follows:

• Groove Calligraphy - Alphabet
• Groove Calligraphy - Numbers
• Groove Calligraphy - Cursive
• Groove Calligraphy - Drawings

Moreover, in each Copybook you will find a QR Code leading you to all sorts of surprises & gifts, one of them being the access to FREE Copybook Materials, enriching your beloved's writing journey even more!
For which age group are Groove Calligraphy reusable manuals designed?
We recommend Groove Calligraphy Reusable Manuals for children aged 3 to 8.


However, we are proud and humble that many parents have offered our copybooks to 9-11 year olds to improve their rhythm, writing style, penmanship and cursive handwriting!
Are the Groove Calligraphy Reusable Copybooks useful for children with special educational needs or on the autism spectrum?
The concept of "Grooves" that underlies our copybooks is scientifically designed to be applicable to children on the autism spectrum.


It gives us great pleasure every time we receive news about how our GC copybooks have visibly improved the writing, concentration, memory, association, mathematical and motor skills of these children.
Can our GC copybooks be used by lefties? *IMPORTANT*
No doubt about it!


Our manuals can be used by both right-handed and left-handed people.


What's more, we are currently running a campaign to promote writing with both hands.
Your child can become ambidextrous!
Can my child use a different pen with the GC Copybooks?
For best performance, we highly recommend writing on our GC Copybooks exclusively with the Disappearing Ink Pen, together with the Finger Posture Corrector.

Don't forget that our manuals are fully reusable!

The pen can be purchased separately as well, just scroll down.
What do Psychologists say?
The cornerstone of communication remains anchored in our alphabet - the ultimate confluence of concept, sound and image in a systematic code. Children's journey into the world of writing is a vital aspect of self-expression. And Groove Calligraphy has succeeded in finding the ideal formula to interweave children's visual and kinesthetic perception.
The concept of "grooves" directly addresses the EYE + HAND paradigm, which is defining in our children's life. Anything that a child visualises wants to grasp, and these grooves are exactly what they need to learn to write without much guidance.
WOW!! Our new campaign "Learn to Write in 28 Days"


Eco-friendly: Say bye to Single-Use, help protect the environment!


Innovative: Learn to Write with both hands!


Fun: A plethora of games to keep your kid away from gadgets


Cursive: Let's bring back Cursive Writing!!

Offer ends soon! Let's bring
Cursive
back!
Shipping & Other Policies
From where do you ship the Groove Calligraphy Copybooks?
We ship everywhere in the world, but our main warehouses are in USA, UK & Europe.
How about the Shipping times?
Usually, it takes between 2-3 working days for your order to arrive, unless there are any disturbances or transportation issues.
How much does Shipping cost? And can I track my order?
FREE shipping!


After you place your order, you will receive an email and a confirmation SMS. We will also send you an email and SMS when your order is shipped, where you can find the tracking code and tracking link according to the courier.


If you have questions about the status of your order or have not received the email from us, please look for us on the "Contact Us" page.
What happens if I put the wrong address?
If you happen to place an order using the wrong address, please contact us as soon as possible. We will do our best to change it for you, but we cannot guarantee anything if the order has already been processed and shipped.


In this case, we can give you the contact details of the courier and you can settle amicably.